Boston Ayurvedic Practitioner Pratibha Shah, BAMS, MPH has keen insight into food as medicine. She can tell you what foods are best for you and which to avoid, down to the jam you put on your toast. She's a true leader amongst the Ayurvedic community both here in the US and in her home country of India.
Pratibha formerly worked as Chief Medical Officer with the Central Government of India in the ministry of Indian System of Medicine (AYUSH). Now she founded and directs both the Council for Ayurveda Research and the Wholistic Health Alliance while also maintaining a private practice in greater Boston. She's an author, speaker, educator and teacher with knowledge that runs deep. We were thrilled to ask her what she eats at home.
1. How would you describe your diet?
Cooking and eating at home is a personal choice that I make every day. Why? Because when I cook my own meal, I know exactly what is going into it. It is freshness, quality and taste control, all at once and I prefer to keep that control in my own hands.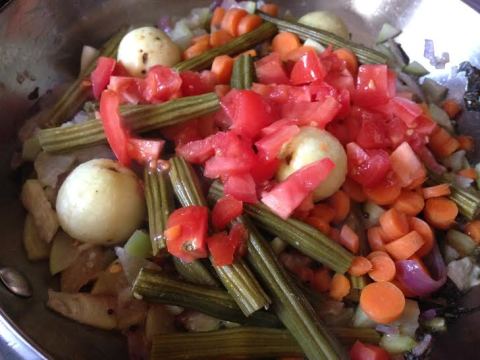 My diet is usually very simple. I prefer ethnic Indian food over other cuisines. Having grown up in different regions of India, I am familiar with, and comfortable preparing different regional Indian cuisines. I enjoy playing around and experimenting with the immense variety of Indian spices and flavors. I do occasionally use Western spices such as Thyme, Oregano, Rosemary etc, depending on the dish. A large percentage of my produce is organic, especially the dirty dozen. My milk is raw, organic, whole and grass fed. I slow boil it, like we do in India, cool, refrigerate and then use it.
I like to cook fresh from scratch. So cooking is a daily ritual. I am fortunate that I go to work by appointment only. It gives me sufficient flexibility and time for cooking. To my busy clients and even if I am expecting a busy week ahead, my advice is to shop, wash, prep, chop and marinate over the weekend, or whenever it works for you. Advance planning and prepping prevents you from reaching out for less healthy options when you are hungry and tired.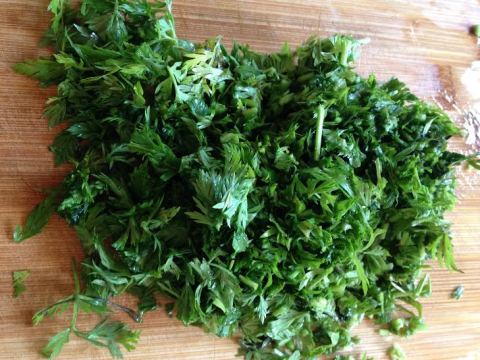 Like everyone else, I desire a high quality life, health and wellness for myself and my family. And knowing that it all starts with food is a great motivator, no matter how busy I am. My mantra for cooking is SIN as much as you can. Yes, you got it right. Love SIN in my life. SIN = Sneak In Nutrition! All my cooking is centered around this Mantra. Whatever I am cooking for the day, I try to be creative about what nutritious thing I can sneak into it. For example, lentil or daal tadka, which is lentils cooked in water and spices and then seasoned with more spices, is a staple Indian dish. I usually throw in a couple seasonal veggies, one or two leafy greens and usually some Amla (gooseberry) in my lentil dish. The taste is not compromised, as my family would happily endorse, and they end up getting a nutrition packed fresh meal.
I do the same with my breads or what we call chapatis. Wheat flour is usually the smaller component of my bread dough. A large component of the dough is a variety of millet flours, chick pea flour, even flax seeds meal. I experiment a lot with my cooking. So sometimes I might throw in spices like ajwain (carom seeds) or cumin to enhance the taste as well as aid metabolism. I look at cooking as something fun as well as something sacred. With that mind set, cooking is never a mundane chore.
Another important recommendation that I can make on the subject of food and cooking – besides SIN of course – is that if you have to choose between culinary presentation of food and nutrition, choose nutrition. Especially if you are short on time, it is better to focus on fixing a single fresh, wholesome, nutritious dish rather than opting for that multiple course fancy meal, which does not necessarily deliver much.
2. What is on the menu today?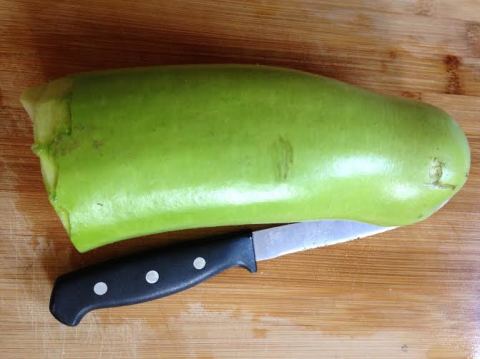 Today I'm preparing something called sambhar, a South Indian lentil dish, which is traditionally prepared with lot of veggies and a spice mix called 'sambhar masala'. The base is a lentil called 'Arhar'. The veggies I am using are – drum sticks (moringa), bottle gourd, organic carrots, with spices like mustard seeds, curry leaves, whole red chili, etc. My SIN for this dish is the green carrot leaves that came with the whole organic carrots, and amla (gooseberries). Today's carb with the sambhar is dosa or rice and lentil crepes.
3. What does your family love to eat?
My family is amazing. They eat everything I make with lots of love and appreciation. Usually everyone likes Indian cuisine in my household, but as can be expected, my two teenage kids like to experiment with some Mexican as well as American/Italian foods. And thank God, they are good at making these non-Indian dishes from scratch. My daughter is actually a Master Baker and bakes very healthy dishes, including some yummy desserts. She is a very informed and aware teenager and will usually SIN, just like me. Her pastas are always accompanied with lots of veggies, which she prefers to eat raw, separately. She experiments a lot as well, just like mommy!
4. What oils and spices do you reach for most often and why?
My go to oils are – sesame – good for all body types, and mustard for certain dishes, especially in winter as it is a warming oil. I prefer to use Olive oil for my bread dips and occasional salads. Spices and condiments – I like to use a variety. Ginger is my favorite. I throw it in almost everything. Other spices/condiments I use are – garlic, turmeric, coriander, asafetida, carom seeds, fennel, fenugreek seeds, mustard seeds.
5. Do you have any tips for the beginner Ayurvedic cook?
I personally do not use any cook books. For new dishes I rely on Google and will try different recipes for the same dish, each time I make it. But here are some cookbooks shortlisted by one of my clients, which she found very useful, with her comments.
Ayurvedic Cooking for Westerners by Amadea Morningstar
The Ayurvedic Cookbook by Amadea Morningstar
Ayurvedic Cooking for Self-Healing by Usha and Vasant Lad
All of these books have good introductions and also food lists in the appendix and each recipe is labeled with the effect on the doshas.
The Healing Cuisine by Harish Johari is good as well (more Indian type cooking). Though it does not say the impact on the doshas for each recipe the idea is that they are prepared using Ayurvedic principles.
Photos: Pratibha Shah, BAMS