In Ayurveda it is known that the daily rituals we create make up the levels of holistic health we experience.  For Ayurvedic Practitioner Radha Schwaller, this means that if you were to receive a beautiful box of Ayurvedic products on your doorstep once a month, your ease of health and bliss would expand and grow!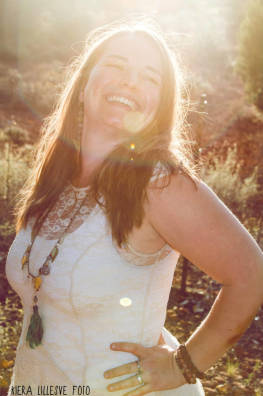 Radha's Community Supported Ayurveda membership project is based on the premise of the Community Supported Agriculture model. You pledge your support monthly and in return, take part in a 'harvest' of Ayurvedic products handmade with skill and love.
Radha Schwaller is a mother, herbalist, Aromatherapist, Certified Ayurvedic Educator and Ayurvedic Practitioner with extensive experience in product creation.
She received her Certificate in Ayurvedic Education in 2008 from Kayakumari School of Ayurveda and her Wise Earth Ayurveda Practitioner certificate in 2012. She continues to study with Ayurvedic Doctor Vaidya Mishra, BAMS, of the Shankya Vansya Ayurveda lineage.
How it works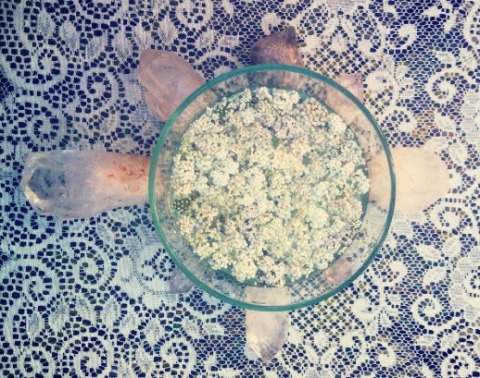 Radha prepares monthly packages of delicious smelling and tasting Ayurvedic products for beauty and cooking, Ayurvedic recipes and balanced living rituals every month.
Subscribe to a monthly membership by the 1st of any given month.  Your Community Supported Ayurveda package will be shipped by the 21st of the month.  You'll receive a package with 3-5 Ayurvedic products made with organic, seasonally appropriate Ayurvedic ingredients and intentions for high-vibration body, mind and spirit health.
What's Inside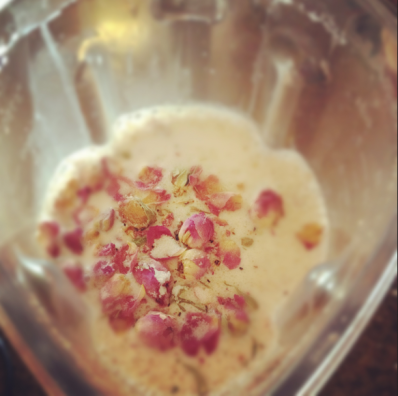 Each month will feature Ayurvedic products to balance the predominant dosha of that season. The products will be 1-9 ounces in size and will come with directions, recipes and Ayurvedic inspiration to use in your daily life.
These are some examples of Ayurvedic products you may receive.
Cultured Organic Ghee, made from grass fed cream
Herb Infused Ghee
Savory Churna, Ayurvedic Spice Blend
Sweet Churna, Ayurvedic Spice Blend
Detox Tea
Whipped Organic Shea Butter
Herb Infused Body Butter
Herb Infused and Aromatherapy Body Oils
Facial Cleanser
Herbal Facial Toner
Aromatherapy Perfumes
Meditation Anointing Oil
Rose Petal Jam
Chakra Oils
Flower Essences
Nasya (nose ) Oil
Karna (ear) Oil
We absolutely adore this concept because immersion into an Ayurvedic lifestyle is what it's all about. A box of support every month in the form of Ayurvedic products just well, brings it home.
Radha Schwaller currently offers Ayurvedic Spiritual and Lifestyle Counseling, an online Sacred Ayurveda course, a Community Supported Ayurveda membership program and wellness retreats for women all over the world.
Photos: Radha Schwaller