The new moon this month falls in the sign of Libra in the lunar house of Vishaka. This lunar house is known as "The Star of Purpose" as it relates to being extremely competitive and goal oriented. People with their moon signs or ascendants especially can be very ambitious in getting what they want even to the point of stepping on others. Go for your dreams and highest aspirations but do consider others.
This month brings a mixed result with regards to relationships in general as Mars and Venus are together with Rahu in the sign of Virgo. Mars and Venus together can bring passion into our lives and Rahu only magnifies this effect. Many people could find themselves getting into passionate, "love at first sight" relationships only to have a change of heart when Uranus aspects Venus around November 24. Also, the planet Venus, the planet of relationships is in its sign of debilitation or weakest placement. This can cause us to analyze and evaluate our emotions rather than feel them.
November 2015 New Moon Horoscopes
The following predictions are for your natal rising sign but you can read for your Moon sign as well.
Aries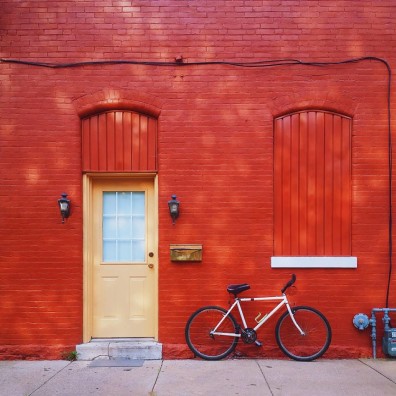 Your health will continue to be a focus for you this month. Be sure to get a second opinion regarding surgery or other procedures. Getting enough exercise is so important and vital to your physical and emotional well being. Do not trust co-workers with confidential information or you could be the subject of workplace gossip.
Taurus
Your mind is flooded with ideas and your intellect if very sharp, especially with understanding how things work. Projects that involve mechanical ability will flourish. Opportunities for romance will come for single Taureans. There is much sweetness in your life to enjoy with Venus transiting your fifth house.
Gemini
There is chaos on the home front as the remodeling project or moving is in progress. Repeat after me: This is temporary! It will all be worth it and you will have beautiful new and serene surroundings to come home to soon enough. In the mean time do get out and enjoy the outdoors and nature and you will feel renewed.
Cancer
You may be inspired to start a blog or journal to get your ideas out of your head. If you are involved in a sales career then you will have a boon as you are way ahead of the competition. Be careful to not project your ideas onto others as you are very confident in your belief system. You will feel a need to reconnect with family that you have not seen in a while. Your mother may need some extra attention and want to talk to you about something important.
Leo
Before speaking to others you must evaluate the impact it will have. Is it true and is it necessary? If you have recently met someone that you have been enamored with this could be the month when "the new wears off" and you will question true compatibility with this person.
Virgo
You are extra sensitive to energy and your environment so be very careful who you spend your time with. Allow yourself to feel any emotions that come up and try not to analyze them too much. You will want to update your appearance or wardrobe. A little retail therapy is good for you but try not to go overboard with your spending.
Libra
You are especially outgoing and social this month. People are taking notice of you and listening to what you have to say. Be very careful about your surroundings especially late at night. Make sure that your doors are locked and your security alarm is activated for there is more potential for being targeted by thieves.
Scorpio
Spending time alone this month will be just what the doctor orders. Your intuitive powers are at its peak and your dreams are prophetic. Bossy friends will rub you the wrong way and work on your last nerve. Take a break from socializing and enjoy your own sane company for a nice change.
Sagittarius
You will have opportunities for parties and social engagements but your busy work schedule may not allow for much time to attend the functions. Take the work related invitations when you can as colleagues will be willing to offer helpful information that will help you advance in your career.
Capricorn
You could have many great travel opportunities come your way this month. Where to go? There are so many wonderful and exotic places to see and enjoy. You will be attracted to travel for learning spiritual teachings and this will bring the most fulfillments. You are here to learn your own truth though, so be careful not to blindly follow gurus or teachers at this time.
Aquarius
You will get some answers to life through the spiritual teachings that you have been studying. A new teacher may appear or an existing teacher will have some wisdom to share that could have a profound effect within your life. You have the support that you need to tackle your bad habits once and for all.
Pisces
Expect more extreme behavior from your romantic or business partner at this time. They are projecting their frustration with their own life that has very little to do with you so continue to be patient. It is hard for them to get in touch with their feelings and this is causing them to be critical.
Photo: Unsplash.com