Finally an easy to navigate directory for the Ayurveda community.
Showcase your business, collect reviews and captivate your clients with ease.
Create a listing that's just right for you.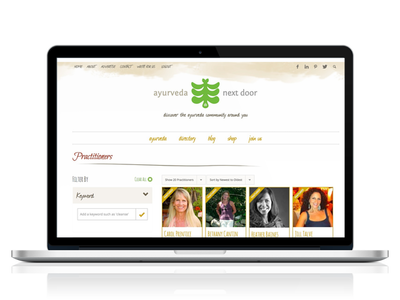 Benefits Of Membership
Be Easily Found
A custom made search box makes finding professionals and businesses easy.
A simple navigation and a visibly appealing site keeps clients happy.
Connect With Partners
Ayurveda Next Door is committed to creating Partnerships that bring opportunities to your door.
That's just part of our job and we couldn't be happier doing it.
Upgrade your listing and access more features.
Premium Memberships include...
PRIORITY PLACEMENT
MULTIPLE PHOTO UPLOADS
ABOUT SECTION
PROGRAMS + SERVICES
GOOGLE MAP