A documentary film exploring the life of renowned Ayurvedic physician Dr. Vasant Lad is currently in production.
The film is directed by Jeremy Frindel, Brooklyn-based filmmaker most known for his award winning film One Track Heart: The Story Of Krishna Das.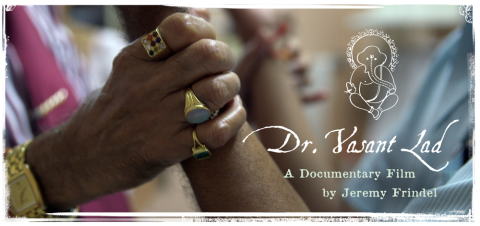 It explores the life of Dr. Vasant Lad, pioneer, teacher, author and founder of The Ayurvedic Institute.  Jeremy is currently filming in India with Dr. Lad.
The film has the support of Dr. Lad and The Ayurvedic Insitute. It is funded by individual donations and private investments. Please enjoy the film trailer and consider donating to the project.