Jennifer Eddinger, Founder
Jennifer Eddinger is the creator of AyurvedaNextDoor.com. She's been living an Ayurvedic lifestyle since 1999. Jennifer is a professional artist and shirodhara therapist. She has over 13 years experience in hospitality and volunteer experience in marketing and promotions.
Connect with Jennifer on Twitter or Facebook.
Read Jennifer's interview on Ayurveda+ WORLD.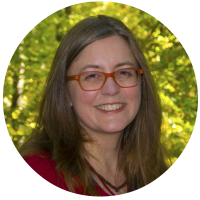 Searching online for Ayurvedic practitioners and centers was mostly frustrating for me. I developed Ayurveda Next Door to provide a thorough, easily found resource for Ayurveda. Let's make Ayurveda accessible. – Jennifer Eddinger, Founder